NO GENERATOR
OUR ECO SOLAR 16 PRODUCES ENOUGH SOLAR POWER TO POWER ALL ELECTRICAL OPERATIONS.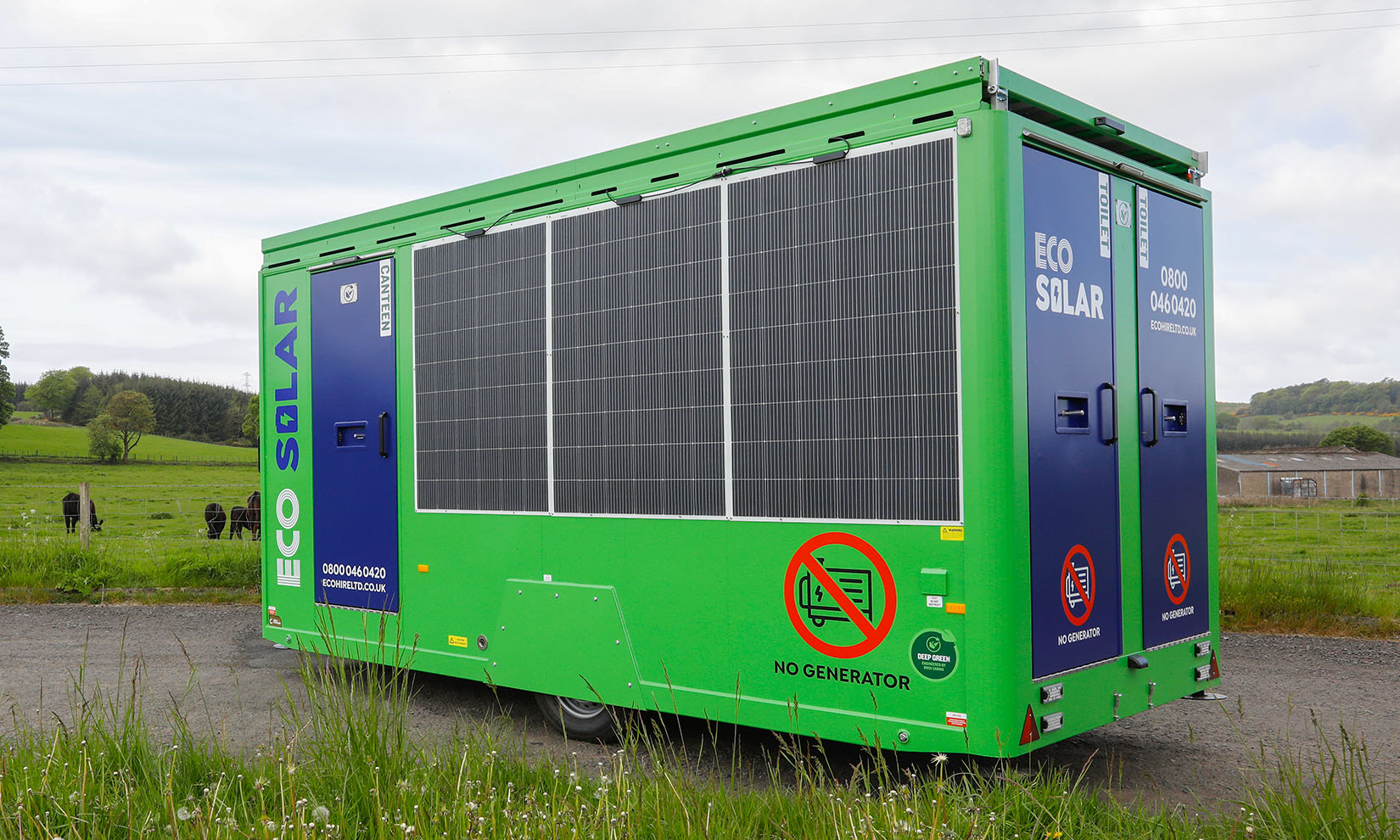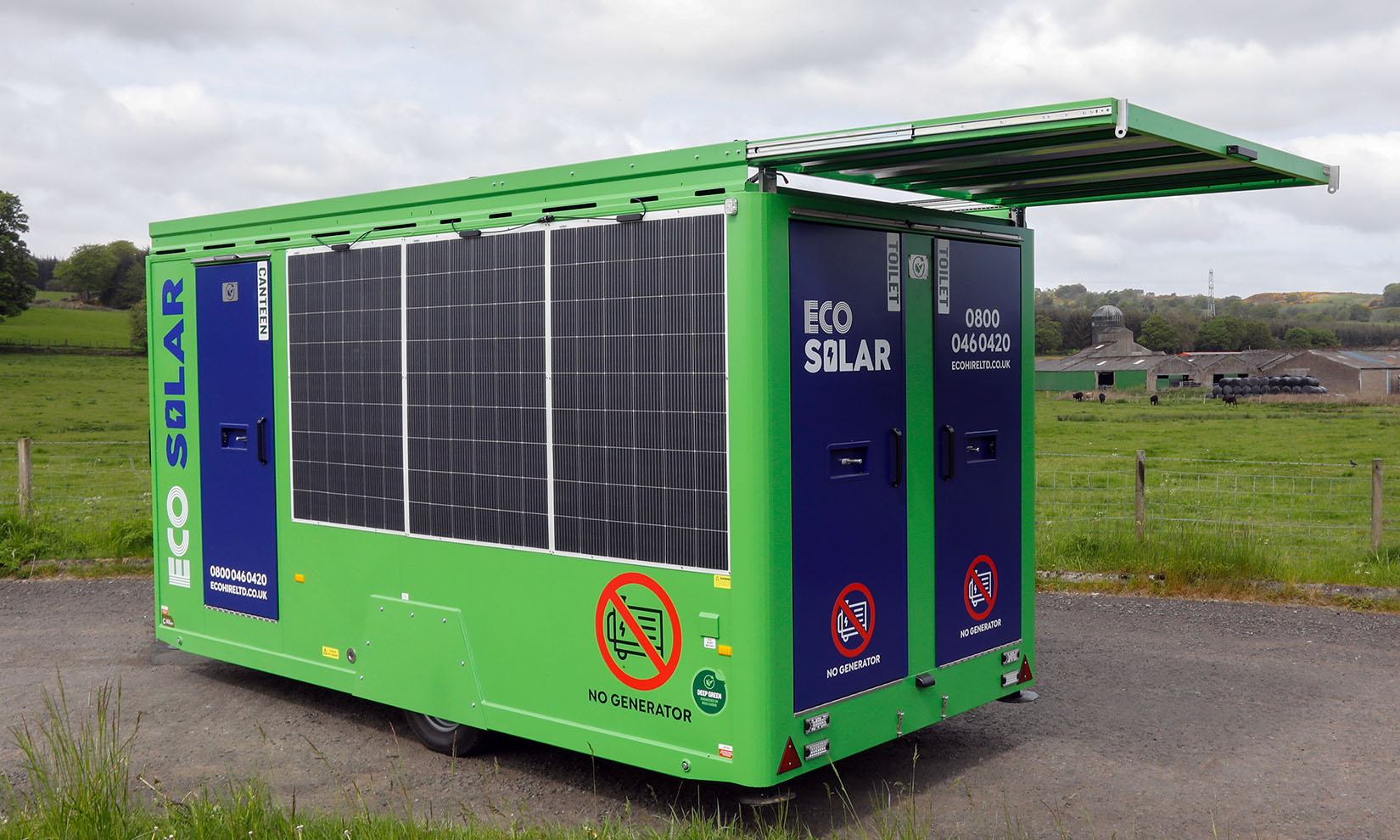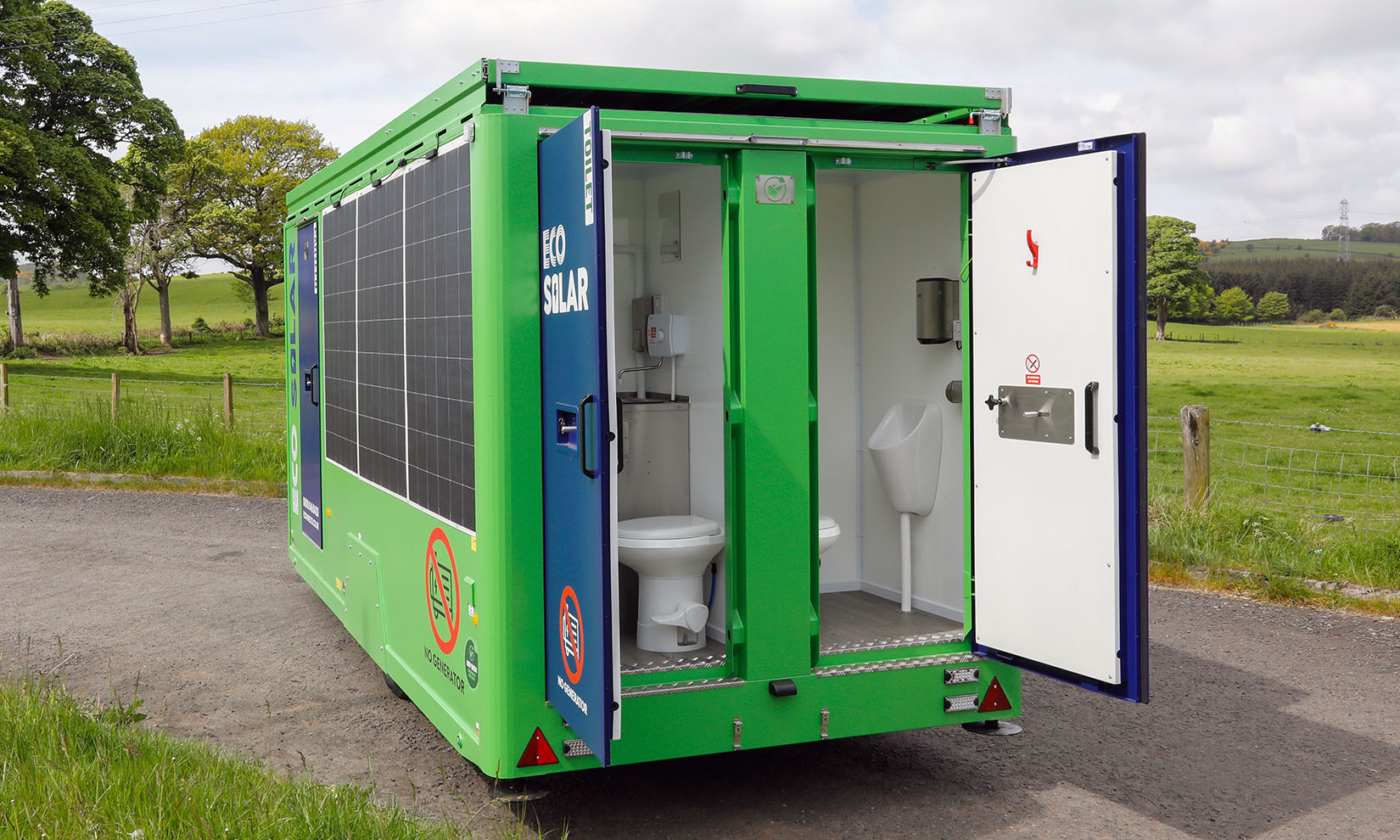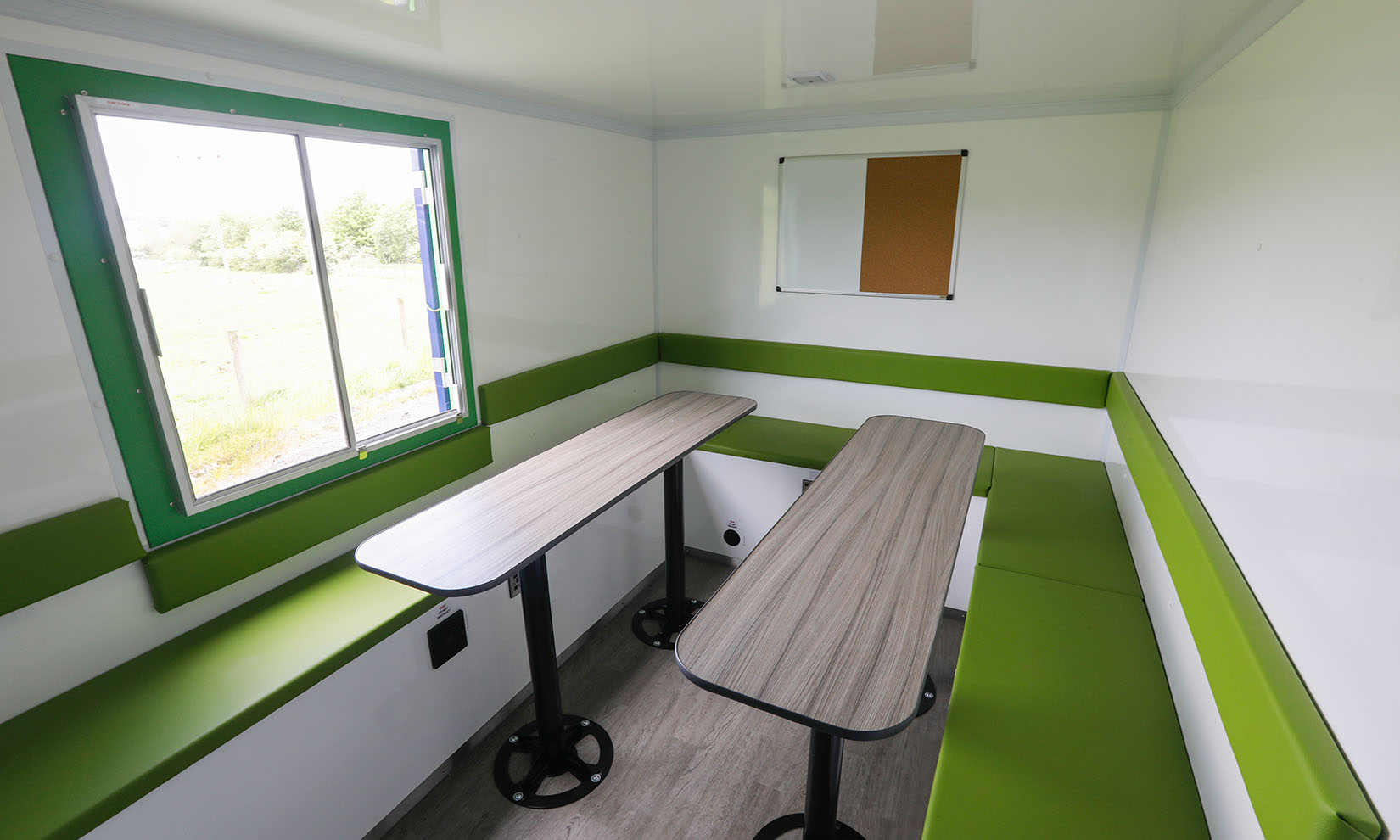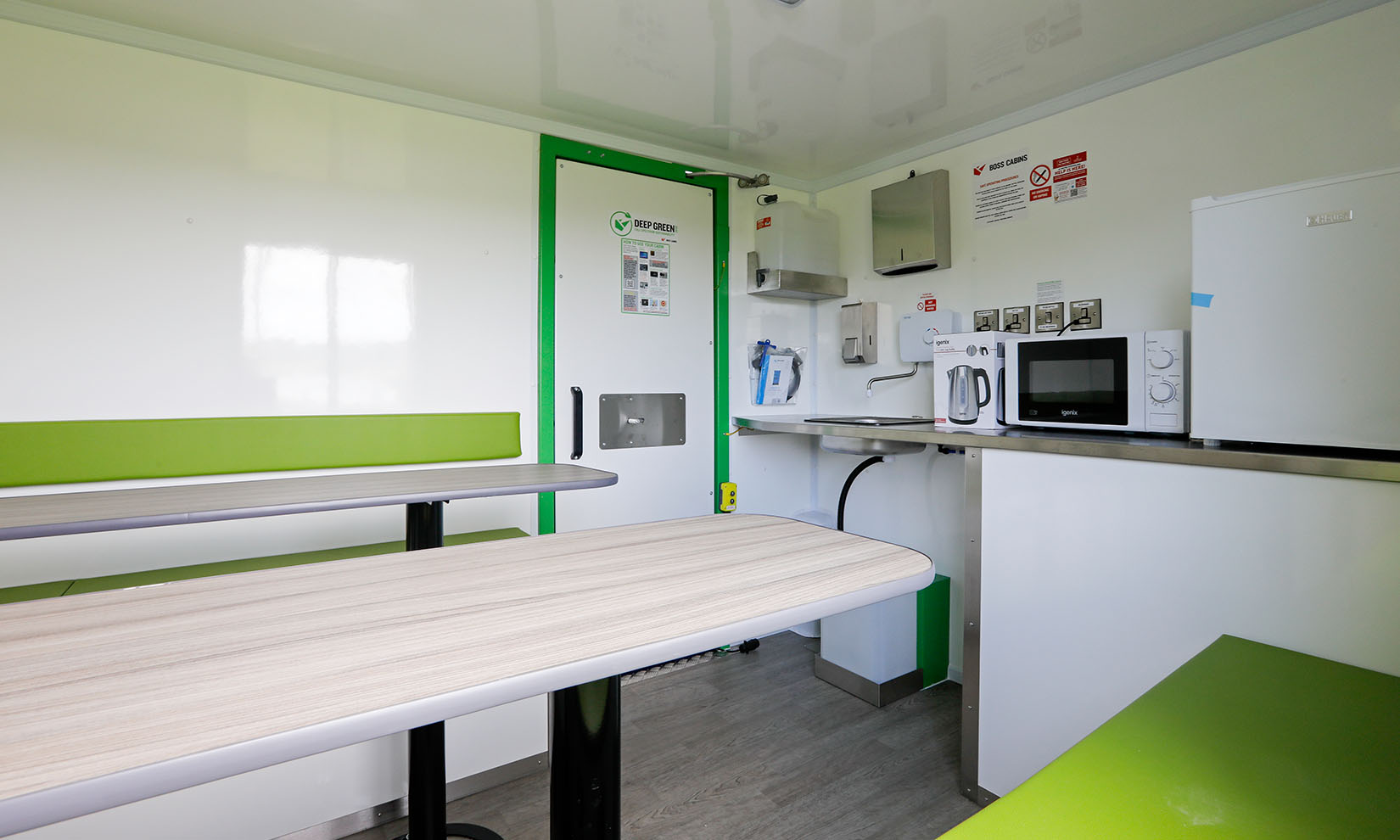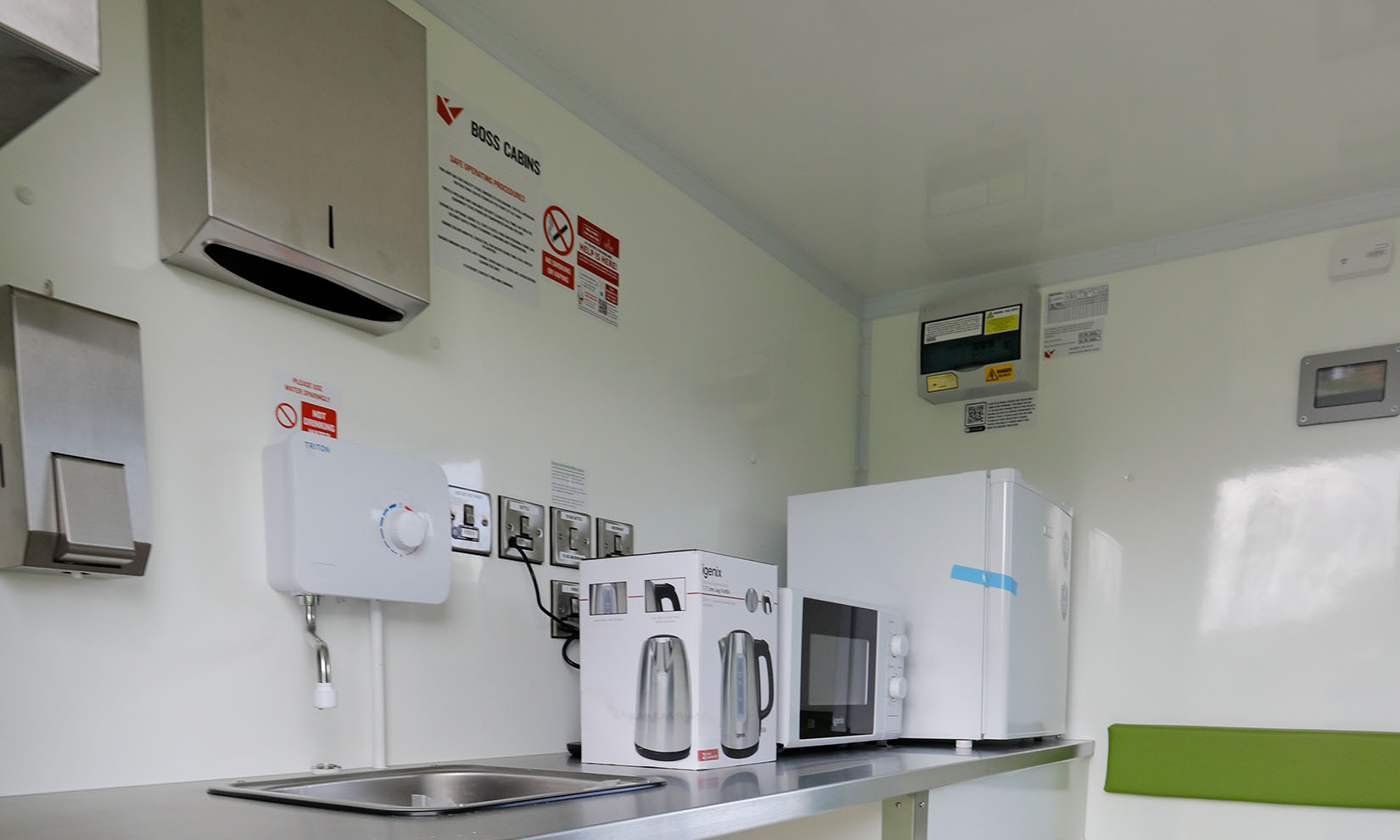 The ECO Solar range is fitted with the SOLARFlowTM electrical system, which combines solar energy harvesting with an extremely energy-efficient electrical system to minimise energy use and emissions so effectively that we have been able to create a fully functional welfare cabin with no on-board generator at all.
The ECO Solar unit is fitted with a full roof of solar panels; vertical wall panels on the sides and front of the unit, plus an additional tray of further solar panels that extends from the rear of the unit when deployed. These capture the sun's energy during daylight hours which is then either used immediately or stored in 2 x 5.12kWh lithium ion batteries.
In a ECO Solar cabin, all electrical operations run off solar or battery power alone with zero requirement for a generator. The system is intuitive and easy-to-use – electricity is instantly available at all times with no need to press a button or start a generator.
Features
12 person occupancy
Fully solar electrical operation
Summer months with no heater = zero emissions
Winter months with heater = near zero emissions (heater uses just 0.25l of HVO biofuel per hour)
Suitable for ULEZ and other low emission sites
Easy to transport and deploys on site in less than a minute
Simple to operate and user-friendly
Environmental
CO2 emissions cut by average 4938kg over a year.*
Reduction in fuel use – saves approx. 1983 litres of fuel per year.*
100% silent operation
Energy production and usage is tracked 24/7. We can produce reports for our customers giving full accountability for ESG scoring, sustainability reports and more
Patented rain harvesting and grey water recycling
Ultra efficient electrical system cuts energy wastage
Real-time remote information on cabin location and tank levels means service visits can be planned precisely – no wasted trips or unnecessary downtime on cabins
Specification
| | |
| --- | --- |
| Unit Length | 4846mm |
| Unit Width | 2300mm |
| Unit Height | 2630mm |
| Towing Length | 5988mm |
| Towing Height | 2900mm |
| Internal Height | 1990mm |
| Internal Width | 2130mm |
| Net Weight | 2420kg |
| Fresh water Tank | 160 litres |
| Waste Tank | 229 litres |
| Fuel Tank | 50 litres |
* Compared to standard basic Eco electrical system with 7kVA generator with some eco features such as LED lighting and USB charging.
6 x 315W roof-mounted solar panels plus extendable tray with 2 x 315W panels
8 x 315W wall-mounted vertical solar panels
2 x 5.12kW/h lithium ion battery
24V USB charging power outlets
500W 230V low power sockets
Female/male toilet – convenient and cater for onsite diversity
Low power air hand dryers – convenient and hygienic
24V air-blown HVO diesel heater
Easy-to-clean wipe-down surfaces throughout
Stainless steel food preparation surface in Canteen
2x Tables in canteen
Canteen equipped with microwave and kettle
On-tap hot running water in Canteen and WC
Micro-flush fresh water toilets use minimal water
12V PIR-sensor motion-controlled interior/exterior lighting - convenient, hygienic, energy-saving
High security anti-vandal design with 3-point door lock system
Sustainable stainless steel build with 97.2% recyclability
SOLARTrack remote monitoring system reports 24/7 on energy production and consumption, generator runtimes, tank levels, location and more
ENVIRONMENTAL
PERFORMANCE

WITHOUT
COMPROMISE
Same high standards in welfare, without the environmental impact.
Hire The Eco Solar 16
"*" indicates required fields